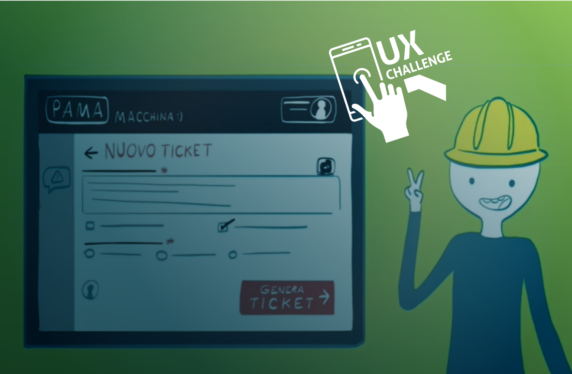 On the podium!
The work team that accepted the challenge launched by PAMA S.p.A. has brilliantly reached the second place on the awards podium! In addition to the special mention for the best project presentation.
Proud of the teamwork and the goal pursued, we congratulate and thank all the members of the students team from University of Trento we have collaborated with: Andrea Valerio, Giulia Paludo, Linda Baldan, Maria Vitali, Martina De Cet, Martina Vincoli, Nicolò Francesco Veronese. They showed great interest and excellent understanding of the industrial sector dynamics.
The UX Challenge is an initiative of HIT-Hub Innovazione Trentino that allows students and researchers to approach businesses to innovate the digital products and services User experience. In collaboration with Fondazione Bruno Kessler — FBK, Università di Trento, Trentino Sviluppo S.p.A., Istituto Pavoniano Artigianelli, Confindustria Trento, supported by Architecta and Dolomiti UX Club.