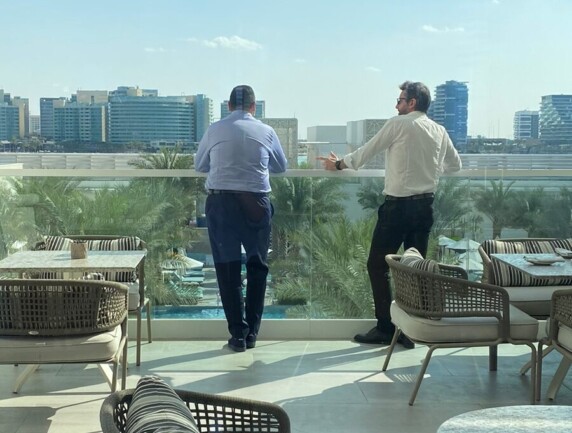 Open for business in Abu Dhabi!
"We are happy and excited to announce the opening of an office in a country with great potential"
Andrea Violante, CEO & Partner

inserire foto Andrea
With great enthusiasm, we are pleased to announce the opening of a second (business office? operational headquarters in Abu Dhabi!
This expansion represents a significant step forward in our adventure, bringing us to a region that has greatly surprised us for its openness, sense of welcome and the fruitful co-presence of cultures from all over the world.
The UAE have an open, growing and diversifying economy, a high per capita income and a less and less dependence on oil price movements. Huge investments have already been made in market segments with high potential technology and digital innovation, such as public services, sustainable mobility and industrial development; those sectors in which NiEW has a solid experience.