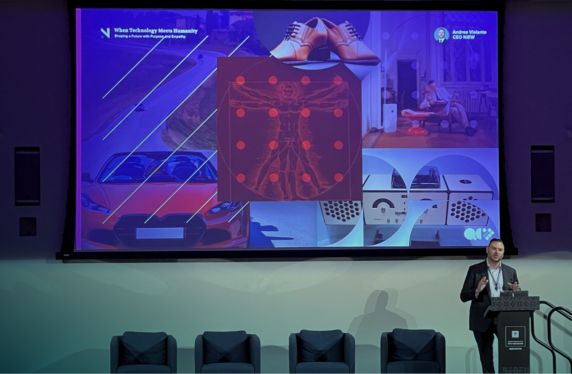 Andrea Violante speaks at NYUAD
April
28

, Hackathon for Social Good

2023
Andrea Violante​'s talk was held this morning at New York University in Abu Dhabi, at the public opening event of the Hacakthon for Social Good 2023 in the Arab World, on the topic of Quantum Computing. More than 200 students from around the world will engage in identifying solutions to problems related to the UN Sustainable Development Goals (SDGs).
NiEW is presenting to the Emirati public for the first time, following the recent opening of an operational office in Abu Dhabi.
"When Technology Meets Humanity: Shaping a Future with Purpose and Empathy" was the title of the speech, in which he highlighted the centrality of people as a key factor in the distinctive methodology NiEW has long adopted to drive its Clients' innovation processes.

Below is Violante's speech.