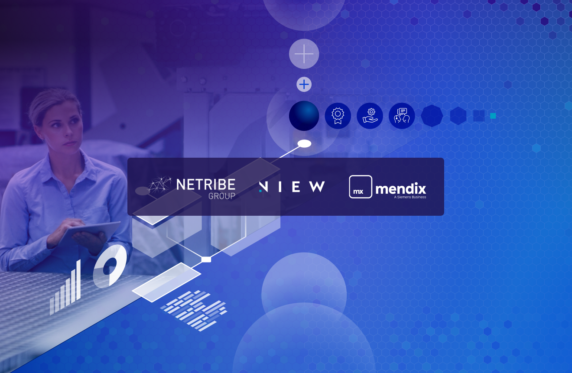 The power of low code for after sales services
On October 5, together with Siemens Mendix and Netribe, we will explore the power of low-code for rapid application development for manufacturing post sales services.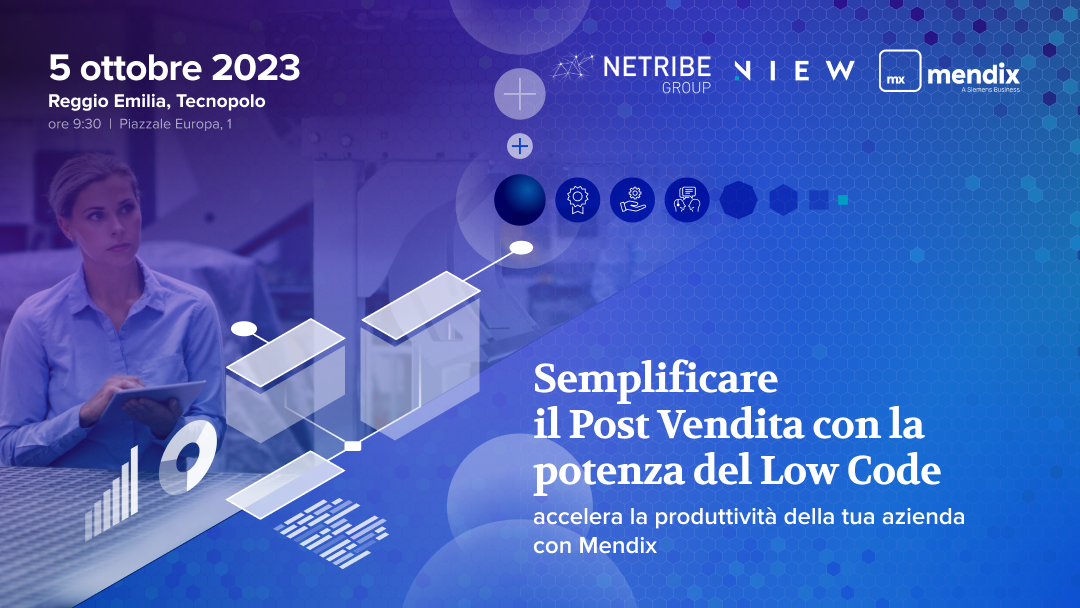 Mendix is a next-generation low-code platform that provides tools for developing high-value business applications much faster than traditional techniques. The great ease with which any application (WEB, PWA or Mobile Native for iOS and Android) can be developed without having in-depth programming skills, allows even junior business figures or those who have experience but struggle to convert to new technologies (Java, .NET, Xcode, …) to be productive.
The first part of the day, from 9:30 a.m. to 12:30 p.m., will be open to anyone interested in learning more about the potential of Low Code in After Sales, the benefits and challenges in this crucial sector of our economy.
Keynote speaker for the session Giorgio Moia, IT Country Manager of Siemens Italy.
Speaking for NiEW will be Daniele De Cia, Founder and President, and Andrea Violante, CEO; for Netribe Next, CEO Ilic Simonazzi.
In the afternoon, from 2 p.m. to 5 p.m., we will reserve a ​"Hands On" session for developers, who will have the opportunity to work directly with Mendix and experience its practical features. By participating they will be able to explore and learn how to use the platform, supported by our experts: by the end of the event everyone will have already developed their first app with Mendix!
Participation is free upon registration