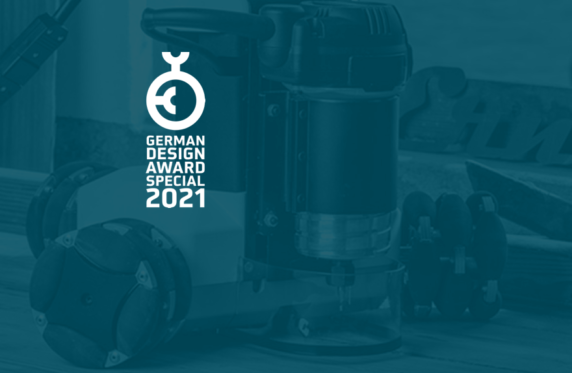 Special Mention German Design Award 2021 for Goliath CNC!
The Goliath CNC product together with its graphical and programming interface are candidates for the most important international design awards.
At the end of 2017 the Springa start-up launched a crowdfunding campaign recording a real boom: more than $1 million raised in one day thanks to more than 700 supporters worldwide. The project they aimed at is Goliath CNC, the first intelligent numerically controlled milling machine, portable and autonomous, that allows cutting and milling operations on large surfaces. Goliath CNC removes the stationary boundaries of CNC machines, making more affordable and easier create human-scale projects, where you want.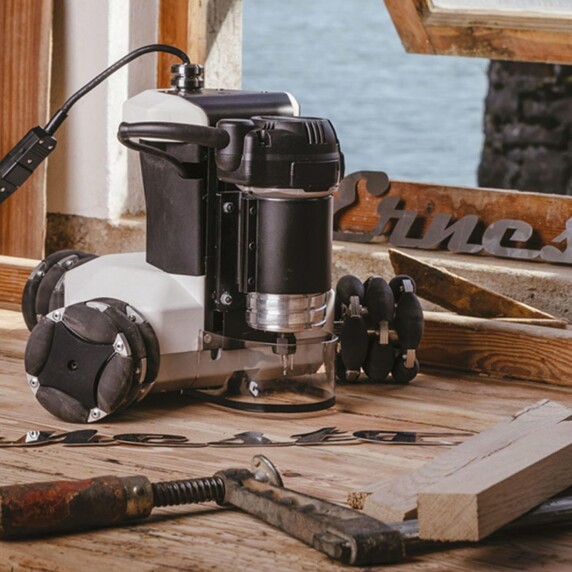 The product is designed for makers and small and medium-sized enterprises that need more flexible and low-priced intelligent machines, and meets many fields of application, from furniture to scenic design, from sports to boating.

Thanks to the solid experience in manufacturing projects, Niew has been the key partner for the study and development of interface and UX software to control and programming the device from personal computers.