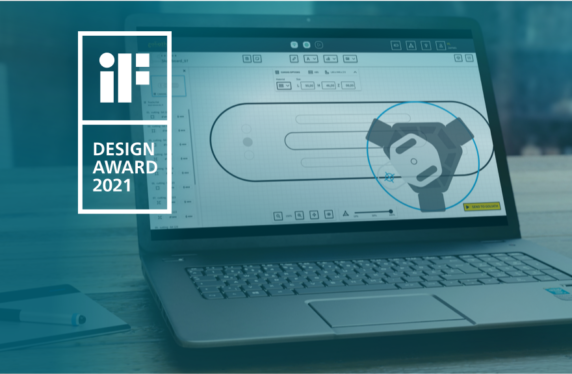 Goliath CNC also wins the IF Design Award 2021!
It's the third international award received in a few months!
Goliath CNC wins the Product IF Design Award 2021, in the Industrial Tools category.
The exhibition is organized every year by IF International Forum Design Gmbh, the oldest independent design organization in the world, based in Hanover.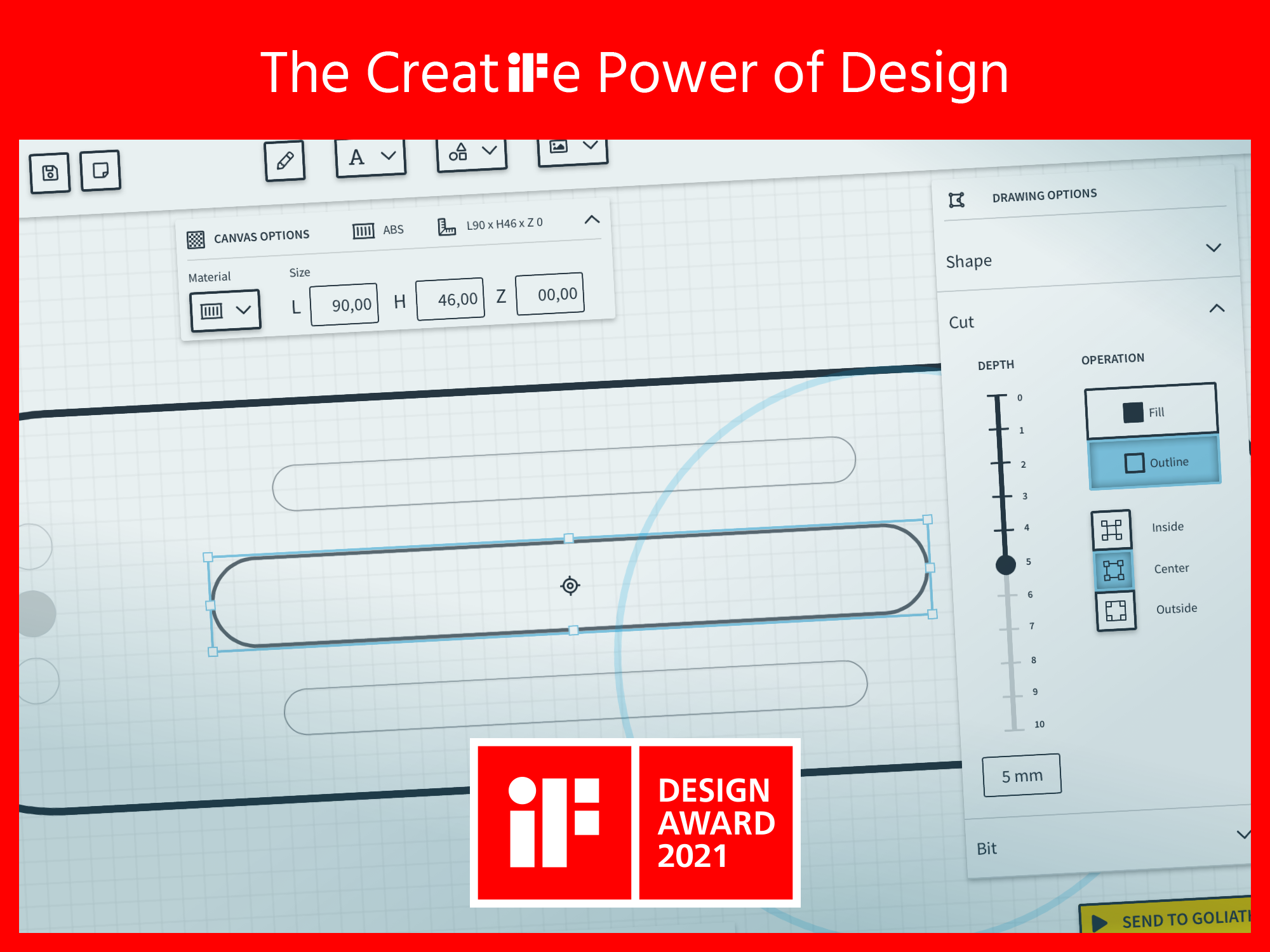 Goliath was selected and awarded by a jury of 98 experts, out of nearly 10,000 nominations from 52 countries, for its innovative design and its programming and control software graphical interface, which make it the first intelligent milling machine with autonomous and portable numerical control. The product revolutionizes the concept of ​"fixed" machine for cutting, making possible operations on flexible dimensions spaces.
Following the Design Thinking methodology, the project's developed through a first phase of research on the supporters of the crowdfunding campaign launched by the Springa start-up in 2017, to identify their possible uses, their geographical origin and their expertise on traditional existing CNC machines. This information has made it possible to best meet their needs in the implementation of the graphical user interface.
The 67 year old IF DESIGN AWARD rewards nominations for the following disciplines: Design of Product, Packaging, Communication and Services, Architecture and Interiors Architecture, Professional Concept, User Experience (UX) and User Interface (UI).
Springa and NiEW: a winning team!