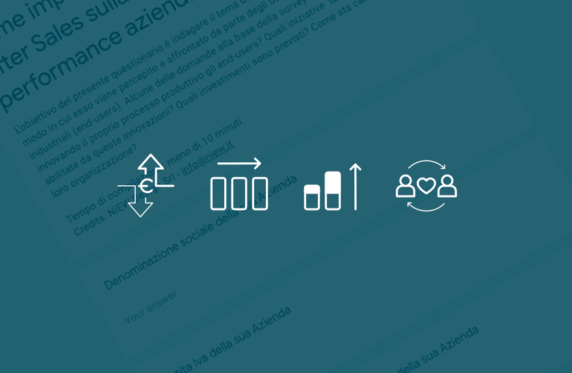 How do After Sales Services evolve?
NiEW research on Servitization in manufacturing
NiEW is conducting research on the evolution of After Sales Services and their impact on strategy and performance of the manufacturing chain.
After Sales & Services can play a decisive role for OEM and End-User in terms of competitiveness, profitability and business sustainability.
We promote this survey also to the associates of ANIMA Confindustria, that represents the most qualified companies of the mechanics, and to all readers of the online magazine Industria Meccanica.
If you are active in the manufacturing sector participate in our survey  https://www.industriameccanica...



The research results will be presented at public events in the first half of 2021.