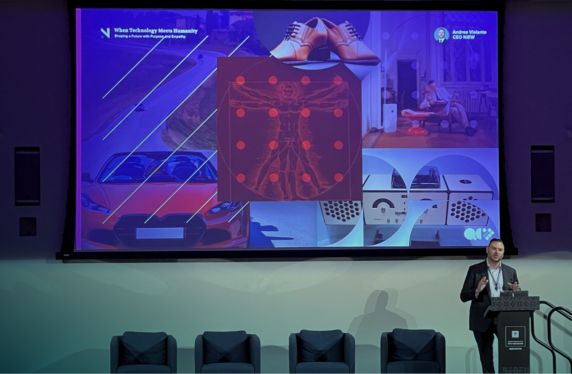 Intervento di Andrea Violante alla NYUAD
28

Aprile, Hackathon for Social Good

2023
Si è tenuto questa mattina l'intervento di Andrea Violante alla New York University di Abu Dhabi, in occasione dell'evento di apertura dell'Hacakthon for Social Good 2023 in the Arab World, sul tema del Quantum Computing. Oltre 200 studenti provenienti da tutto il mondo che si impegneranno per identificare soluzioni ai problemi legati agli obiettivi ONU di Sviluppo Sostenibile (SDG).
NiEW si presenta per la prima volta al pubblico degli Emirati, dopo la recente apertura di una sede operativa ad Abu Dhabi.
"When Technology Meets Humanity: Shaping a Future with Purpose and Empathy" è il titolo dello speech, nel quale ha evidenziato la centralità della persona come fattore chiave della metodologia distintitiva che NiEW da tempo ha adottato per guidare i processi di innovazione dei propri Clienti.

Di seguito il video con l'intervento di Violante.